Welcome and thank you for taking the first step to learning how you can have your own Alpaca Business.

You may ask, can you really make money raising Alpacas? Yes you can. As with any business you will get back what you put into it.

Alpacas are raised as breeding stock or fiber herds. They are gentle on the Earth and they do not require a lot of acreage. They are a very gentle herd animal. Alpacas are a wonderful investment for families as they are great with children. They can be halter trained, used as 4-H animals and shown.You will find Alpaca shows in every state in the US. One thing I like to tell potential Alpaca owners right away is that you can not have just one. Alpacas are herd animals and they need companionship. Be it fiber boys or breeding females you need at least two. And once you get two, you will want more! Anyone can sell you an Alpaca, we want to help you build a future.

We are the Koehler's- Bob, Tracey, Savannah and Hunter. KOEHLER'S 4 STAR ALPACAS. We are a family run small Alpaca farm.
Starting small we have done a lot of research and believe that we have made the best choices in our first Alpaca's. We have chosen a variety of bloodlines that are proven and include Bolivian,Chilean and Peruvian. The best of all worlds! We believe that each of our choices has something wonderful to contribute to our future breedings.We selected offspring from some of the best Herdsires out there. Most bring new bloodlines to Michigan.
Our Alpacas are cared for by us on all aspects. We want them all to receive individual attention, be easy to work with and care for. We spend time with each of them daily and are learning their individual personalities and temperments. Our children are also going to be active in care and hopefully future showings.
ONE THING THAT WE WILL PROMISE YOU IF YOU PURCHASE FROM US IS THAT WE WILL BE THERE AFTER THE SALE. WE KNOW FIRST HAND HOW IMPORTANT THAT IS. YOU WILL HAVE QUESTIONS AND YOU WILL NEED HELP AND SUPPORT.
NO QUESTIONS WILL BE LEFT UNANSWERED, IF WE DO NOT KNOW THE ANSWER WE WILL FIND IT.
WE WILL GIVE YOU HELP AND SUPPORT ANYTIME YOU NEED IT.
IF THERE IS A PROBLEM WE WILL WORK TOGETHER TO FIND A RESOLUTION THAT WORKS FOR BOTH PARTIES.
WE WILL TREAT YOU THE WAY WE WOULD EXPECT TO BE TREATED.
IF YOU BREED TO ONE OF OUR MALES, WE WANT TO STAY IN TOUCH. WE ARE SO ANXIOUS TO SEE WHAT OUR BOY'S ARE GOING TO PRODUCE. THEY WERE ALL CHOSEN VERY CAREFULLY FOR WHAT THEY HAVE TO OFFER.
((SMALL BREEDERS TAKE A LOOK AT OUR BREEDING SPECIALS.))
WE HAVE GREAT INTRO PRICES FOR DRIVE BY BREEDINGS.
THE MALES WE HAVE CHOSEN ARE FROM SOME OF THE BEST HERDSIRES OUT THERE. WE HOPING TO SEE A LOT OF OFFSPRING IN THE FUTURE.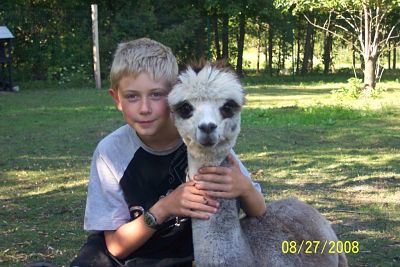 Breeding ALPACAS for excellence in MICHIGAN
Is there anything you would like to see us offer? Do you have any questions or comments? Our business depends on your satisfaction, so please let us know what you think.

Just click this address to send us e-mail:
Please see our Alpacanation web site here*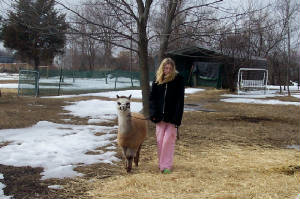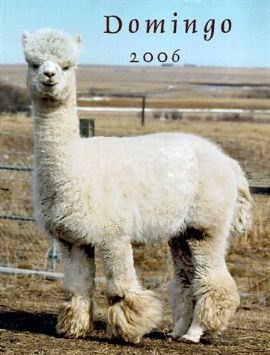 Click here to see what you can do with your fleece. AFCNA
Alpaca Related Links

I want to offer you all of the information that is available. I have added links to every Alpaca site that I know of. Your success is my success and the success of the entire Alpaca Industry. We all have to work together and help one another.

Any one can sell you an Alpaca, I want to help you build a business.

CLICK HERE TO JOIN ALPACA SOCIAL THIS IS A SUPER SITE WITH ABSOLUTELY WONDERFUL PEOPLE...
This web page has links to everything ALPACA!
Great information on all aspects of Alpacas from a wonderful friend. Pacific Sun Alpacas.
Great Lakes Alpaca Association
ALPACA SITE A GREAT YAHOO GROUP
How to wet felt soap! click here.
Alpacas in the news. Click here.
Alpacaficionado : Koehler's 4 Star Alpacas